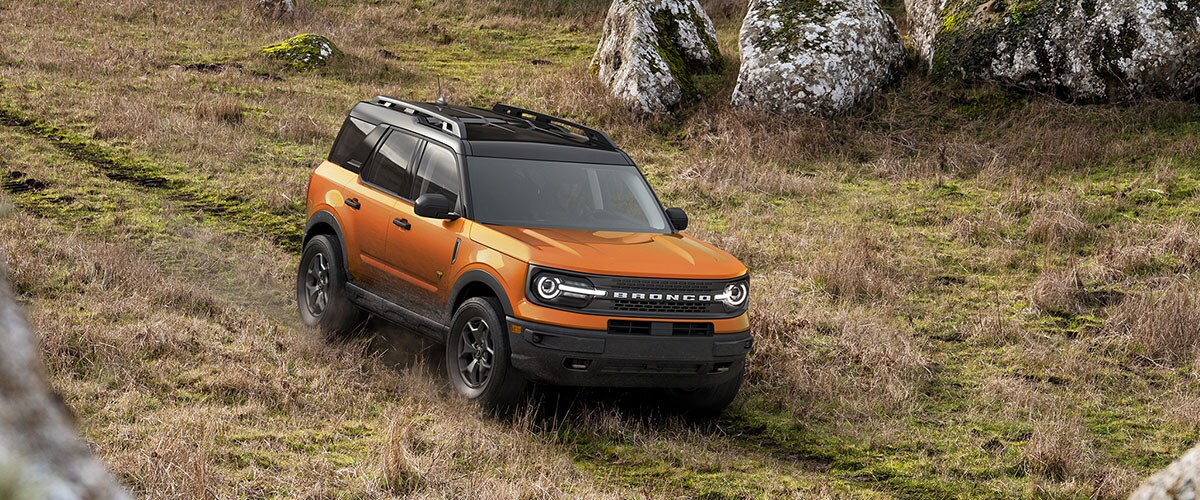 Get Ready for Off-Road Adventure with the
New 2021 Ford Bronco Sport
Are you in the market for a rugged SUV that is up to the challenge of your daily drive or your next family vacation? Look no further than the new Ford Bronco Sport, the cousin of the reintroduced Ford Bronco that offers cozy enjoyment for you and your family! With seating for up to five, a spacious cargo area of up to 65.2 cubic feet, and plenty of comforts to take advantage of, the 2021 Bronco Sport is the right SUV for your lifestyle.