Commercial Vehicles Center at Ruge's Ford
Explore New Heavy-Duty Work Trucks for Sale in Rhinebeck, NY
No commercial vehicles are as powerful or potent as those featured in our new commercial truck inventory at Ruge's Ford.  If you're in the market for a new heavy-duty work truck that you can trust, you owe it to yourself to explore our certified fleet of commercial vehicles.  Offering the pinnacle of performance, power, and capability, there's only one way to enhance the aptitude of your commercial business in Rhinebeck, NY - and that's with a rugged, heavy-duty work truck from Ruge's Ford.
New Ford Commercial Inventory
At Ruge's Ford, our Commercial Vehicles Center is the Hudson Valley's hub for commercial work trucks and vans.  If you've got a need or desire to amplify the production of your commercial business, we've got the inventory and can help you find the right work truck that's best suited for you.  Offering a strong collection of new and used commercial vehicles for sale, our heavy-duty inventory is abound with popular work trucks that we know you're going to like, including the:
Ford F-150
Ford F-250
Ford F-350
Ford F-550 Chassis
And more!
Power Your Commercial Business in Poughkeepsie
The commercial ecosphere surrounding the greater New York area features an immense opportunity for production by means of hard work and endurance.  The more time you spend on the commercial job site, the more important it is for you to conquer every one of your tasks with a new heavy-duty Ford work truck that you can trust.  Whether you're in the market for the quintessential F-150 - or something resilient like the power-heavy F-350 - we can help you settle on the work truck that best fits the needs of your business.
Whether you're shopping with us in person or online from your home in Poughkeepsie, our commercial staff goes the extra mile to help you secure an affordable work truck at the best price.  We also feature an array of adaptable cargo vans and commercial-grade chassis pickups essential for any business owner looking to set the bar high against the local competition.  Explore a variety of heavy-duty work trucks for sale at Ruge's Ford and let us know which models you'd like to test drive - either here at our dealership or home in your neighborhood.
Captivate the Commercial Competition in Kingston
When the going gets tough, you need the confidence of a new heavy-duty work truck from Ruge's Ford to help you persist and power through adversity.  A new commercial vehicle - including your choice of professional-grade Ford trucks and vans - is poised to elevate the capability of your small business like never before.  If you're looking for new ways to captivate the competition and take on more advanced tasks without questioning your truck's capability, look no further than our new commercial inventory at Ruge's Ford.
Why Shop at Ruge's Ford?
Proudly serving drivers from Millerton, Ruge's Ford is one of the only certified commercial work centers in the area that's committed to helping you.  Here for you when you need us most, the experts at Ruge's Ford are dedicated to helping advance the capability of your heavy-duty commercial business, but that's not all!  Additional benefits when shopping at Ruge's Ford, include:
Our factory-trained staff is friendly, helpful, and extremely insightful
Our service department offers genuine service and authentic auto parts
Click to explore our new commercial work truck inventory online
And more!
Contact Us to Learn More
Please call, click, or contact us online at Ruge's Ford to explore and learn more about our Commercial Vehicles Center.  We can help you find the perfect new or used commercial work truck for your business and help you take on more jobs this season with certified confidence in your truck's ability to perform.  For more information, please don't hesitate to contact us today!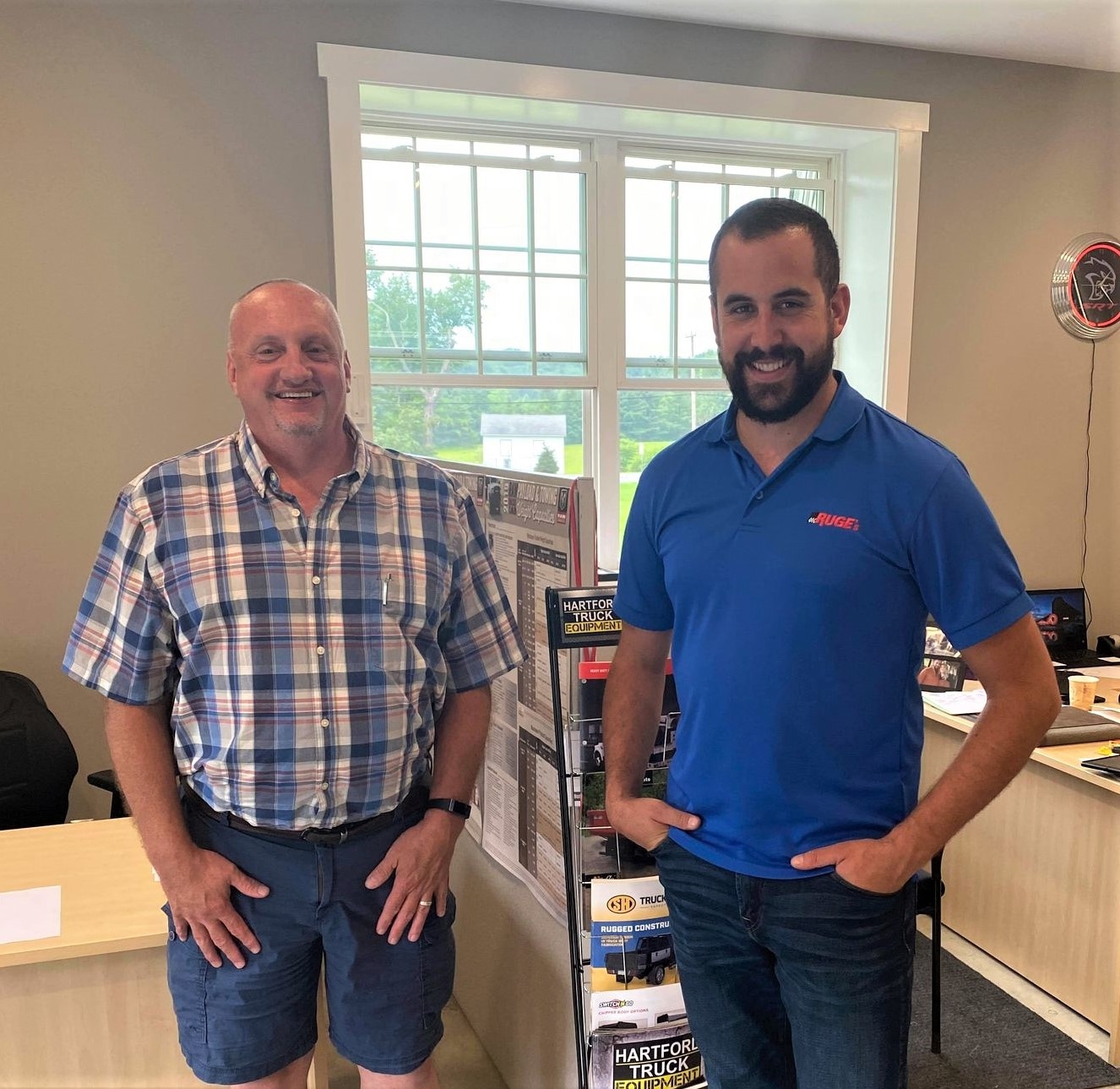 Make an Inquiry
* Indicates a required field